Hale Irwin Biography:
Hale Irwin's achievements in golf are well known around the world by fans and the media. He has been a remarkable ambassador to the game and has been an inspiration to golfers throughout his 44 year career.
When Hale joined the Tour in 1968 he started one of the most remarkable and longest lasting career's in the sport. He has been recognized as one of the most accomplished, competitive and well respected players to ever play the game. His World Golf Hall of Fame induction in 1992 and recognition as Worldwide Ambassador to Golf in 2009 are proof to that career and integrity.
Irwin's golfing career started in humble beginnings as he grew up playing on sand greens at his local municipal course. He started golfing at age 4 and first broke 70 at age 14. He attended the University of Colorado, where he won the 1967 NCAA Championship. But Irwin was also a terrific football player, being named All-Big Eight as a defensive back in two seasons. He was also an Academic All-American.
Hale turned pro in 1968 and got his first PGA Tour win in 1971. Irwin's fierce determination to win and single-minded pursuit of victory helped
push him to three U.S. Open championships. In addition to his three U.S. Open wins, Irwin twice won the World Match Play championship. He also compiled a phenomenal 13-5-2 record in five Ryder Cup appearances.
In 1996, Hale joined the Champions Tour where he quickly became the most dominant player in that tour's history, setting numerous records for scoring, money and victories. With 20 PGA Tour victories to his credit, and a stunning 45 victories on the Champions Tour, Hale has proven he is one of the elite players in history and also one of the most resilient.
Hale's golf career clearly established him as one of the best players in the game. Aside from his career he also was a committed family man and philanthropist. Hale started the Hale Irwin St. Louis Children's Hospital Golf Benefit in St. Louis, MO and in 25 years of hosting the event, raised over $15 Million for the hospital. In recent years he has committed to working with the Phoenix Chapter of the First Tee, the Wounded
Warrior's program and other foundations which support our US Military personnel.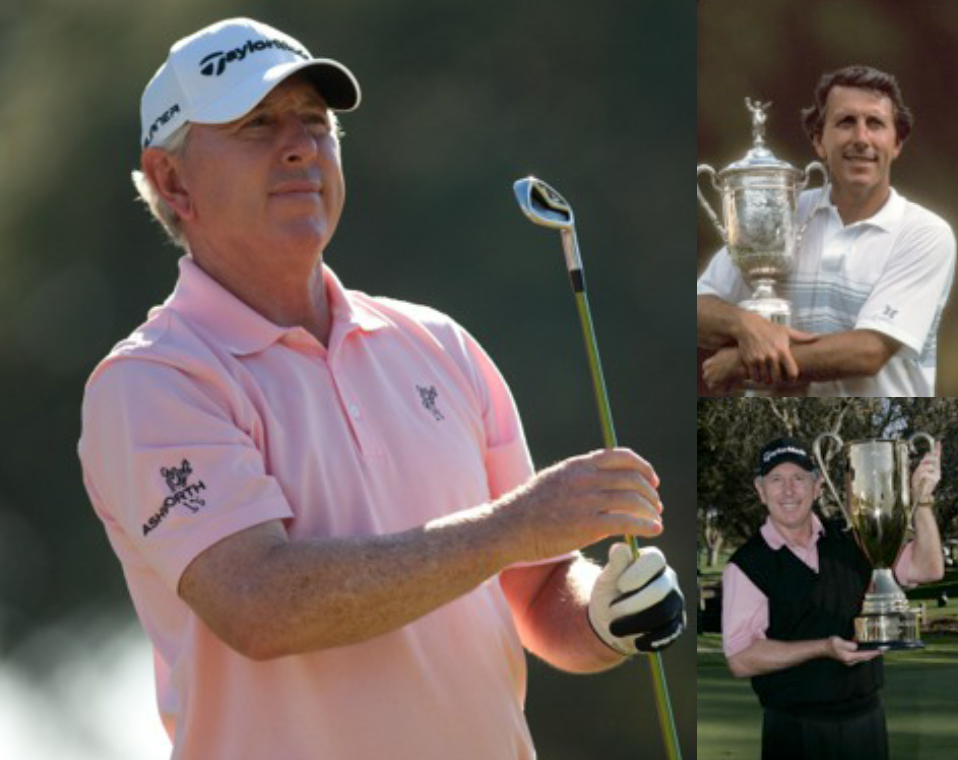 Tour Victories:
Total Worldwide Wins: 76
PGA Tour: 20
Major Championships: 3

1974 U.S. Open
1979 U.S. Open
1990 U.S. Open

Champions Tour Victories: 45
Champions Tour Major Championships: 7

1998, 2000 U. S. Senior Open
1996, 1997, 1998, 2004 Senior PGA Championship
1999 Ford Players Championship
Awards and Honors:
2009 Worldwide Ambassador of Golf
World Golf Hall of Fame: Inducted 1992
5-time U.S. Ryder Cup Team Member
Captain: U.S. Presidents Cup Team, 1994
3-time Champions Tour Player of the Year
3-time Champions Tour Money Leader
University of Colorado All-Century Football Team
University of Colorado Athletic Hall of Fame